Homepage
Invest Clayton
Whether it's business or personal, Clayton County is open for you.
Clayton County is one of the fastest growing counties in Georgia.
With the immense growth comes great opportunities for business and industry. Located 12 miles from downtown Atlanta, Clayton County is a bustling community that is perfectly positioned for its expanding role as a dynamic force in the global marketplace.
News
Clayton State University named a 2020 top nursing school in Georgia
January 5 - Clayton State University's School of Nursing closed out 2020 as one of the best nursing programs in Georgia. The university landed at no. 14 on the 2020 rankings for top 40 best nursing schools in the state by Nursing Schools Almanac.
The City of Morrow & Development Authority of
Clayton County Presents: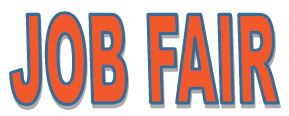 June 18, 2021. 9:00AM - 2:00PM Morrow Center - 1180 Southlake Circle Suite 100 Morrow, GA 30260
Demographics
---
Population: 292,256 (2019)
60% of Clayton's population is of working age (20-65)
Population is 53.5% Female, the highest rate in metro Atlanta
Median Age of 33 is the youngest in metro Atlanta
Population grew by 12.6% from 2010 to 2019
Projected Population by 2040: 327,552
More than 18% of residents have a bachelor's degree or higher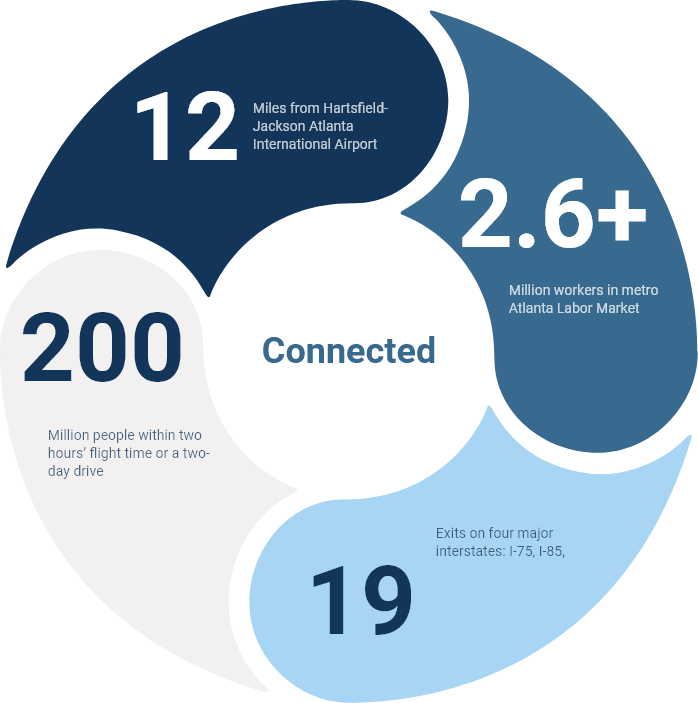 Industry & Investments
---
Clayton County's existing industries understand the benefits of our area and continue to reinvest into our community.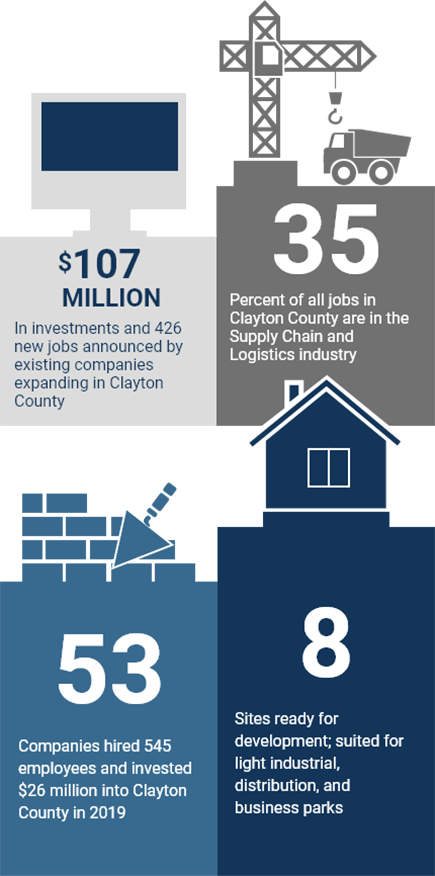 Access Global Markets
With 80 percent of Hartsfield-Jackson International Airport in Clayton County, the area is primed for businesses that need access to the global marketplace. As the busiest airport in the world, Hartsfield-Jackson shuttles people and goods across the nation and around the globe 24-hours a day, 365 days per year. The business world doesn't sleep and neither does our airport.