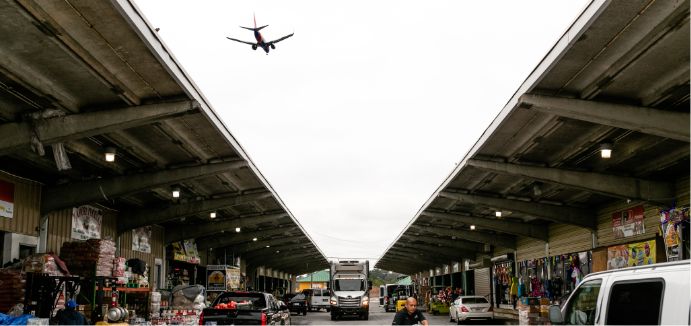 Like any metro Atlanta community, workers flow in and out of Clayton County daily. Traveling through the county is straightforward, with many wide thoroughfares connecting communities and commerce centers. With 19 interstate exits, downtown Atlanta and other metro areas are accessible from every part of Clayton County. At 32.1 minutes, Clayton County residents enjoy one of the lowest commuting times in metro Atlanta, thanks in large part to the county's connectivity.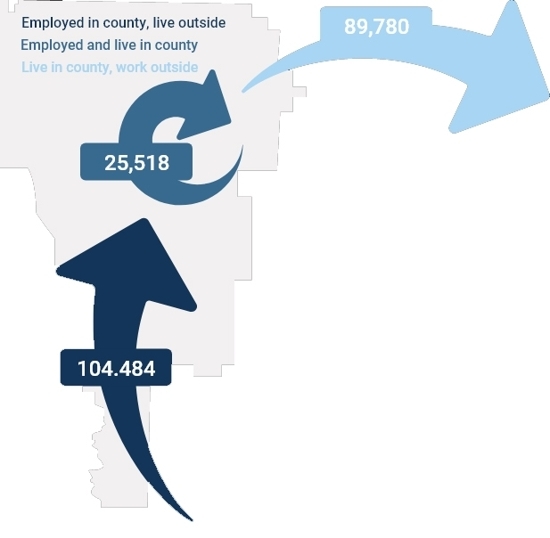 Source: U.S. Census Bureau Mapping, 2019
Public Transportation
MARTA Expansion
Clayton County is served by the Metropolitan Atlanta Rapid Transit Authority (MARTA). With MARTA expansion coming in the next several years, Clayton County is positioned to become a transit leader for the Atlanta region. In late 2018, the MARTA board approved the expansion of commuter rail from the existing East Point station through Jonesboro to Lovejoy. The 23-mile railway's construction could launch as soon as 2023 and wrap up by 2027.
In addition to the commuter rail, MARTA plans to increase rapid bus transit capacity in the county that would create dedicated lanes on thoroughfares connecting Jonesboro, Riverdale, Morrow, and College Park. Currently there are 10 bus routes that are some of the busiest in the MARTA system, accommodating about 16,200 rides daily. To fund its existing MARTA bus service, the County collects an additional one-cent sales tax in the county, and riders pay fares. The standard fare for a one-way trip is $2.50.
Several routes terminate either at Five Points in downtown Atlanta, or at Hartsfield-Jackson Atlanta International Airport, where riders can transfer to MARTA's existing rail system to get to other parts of the metro area. The airport station is conveniently inside the domestic terminal and has a full-service RideStore along with trained personnel ready to assist passengers. For more information on routes, fares and transfers, visit itsmarta.com.
GRTA Express Bus Service
Commuters can also get to downtown Atlanta quickly via the Georgia Regional Transportation Authority's (GRTA) express bus service. The service operates during the weekly morning and peak rush hour periods from two Xpress Bus complexes in the county. Cash fare is $3 per one-way trip, but discounts are available through the purchase of transit cards. For information, visit xpressga.com.
Jonesboro Park-and-Ride
8488 Tara Blvd. (U.S. 19 /41), Jonesboro, GA 30236
Riverdale Park-and-Ride
6842 Lamar Hutcheson Pkwy., Riverdale, GA 30274