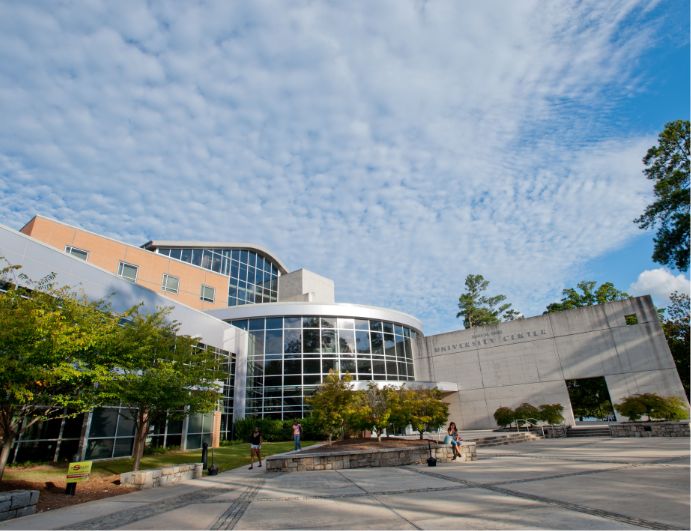 Developing and maintaining a strong workforce is one of the top priorities of economic developers and businesses in Clayton County. Fortunately, Clayton County and the State of Georgia provide some of the best programs in the country to prepare and advance workers across a multitude of industries.
---
Top 10 Technical College Certificates (2022)
Professional, Technical, Business, and Scientific Writing 450
Welding Technology/Welder 442
Automobile/Automotive Mechanics Technology/Technician 430
Business Administration and Management, General 376
Child Care Provider/Assistant 343
Heating, Air Conditioning, Ventilation and Refrigeration Maintenance Technology 257
Computer Installation and Repair Technology/Technician 252
Accounting Technology/Technician and Bookkeeping 246
Network and System Administration/Administrator 226
Truck and Bus Driver/Commercial Vehicle Operator/Instructor 157
Source: Georgia Department of Labor Area Labor Profile, May 2022
Georgia Quick Start
Quick Start is an incentive to attract new and retain existing industry in Clayton County and the State of Georgia. Quick Start helps companies start up and expand their operations using customized training programs and providing qualified companies with a trained workforce in the shortest time possible at no charge to the company. The development and implementation of the training program is a three-way partnership among Quick Start, the company, and one of Georgia's Technical Colleges.
On-the-Job Training
The On the Job Training (OJT) Program provides reimbursement to employers to help compensate for costs associated with skills upgrade training for current, full-time employees. OJT can assist employers who are looking to provide skills upgrade training to remain competitive and retain current employees. Employers may be eligible to receive reimbursement of 50-to-90 percent of training costs, based on the size of the company. For more information, visit the Atlanta Regional Workforce Development Board website.
Technical and Career Education
Technical and career education is provided to Clayton County residents by Atlanta Technical College. This college, part of the Technical College System of Georgia, serves 5,123 students and has a 90 percent job placement rating. The 150 programs of study include 15 tuition-free career programs.
Atlanta Technical College is accredited by the Southern Association of Colleges and Schools Commission on Colleges to award associate degrees, diplomas, and technical certificates of credit. In 2022, Atlanta Technical College graduated 3,118 students and awarded 278 associate degrees and 2,521 technical certificates of credit. ATC South in Clayton County, which serves as an extension of the main campus, provides students access to resources such as the campus store, business office, testing center, enrollment services, financial aid, economic development, and a student lounge onsite. ATC South course offerings include cosmetology, healthcare, allied health sciences, logistics, computer sciences, and general education classes, along with a host of online and hybrid courses.
For-profit vocational colleges in Clayton County include the Interactive College of Technology, United Education Institute (UEI), and Genesis Career College, all in Morrow, Ga.
Undergraduate and Graduate Education

Businesses searching for highly educated workers for administrative or management roles need look no further than Clayton County. A pristine 214-acre campus in Morrow is the site of Clayton State University, which enrolls nearly 7,000 students in 6 associate degree programs, 60+ undergraduate degree programs, and 8 graduate degree programs. Clayton State University is regionally accredited by the Southern Association of Colleges and Schools Commission on Colleges to award associate, baccalaureate, and master's degrees.
Because of Clayton County's location in metro Atlanta, there are more than 80 colleges within 100 miles, including Georgia State University, the largest university in the state, and the Georgia Institute of Technology.