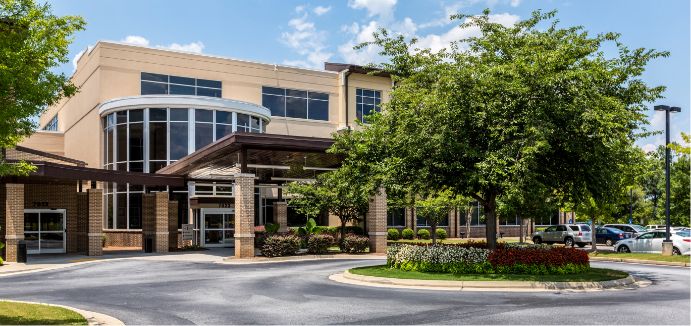 A state-of-the-art hospital in Clayton County and countless others in metro Atlanta give Clayton County residents the advantage of world-class healthcare close to home. These and other medical facilities, including county health services and numerous private practices catering to the community, enable Clayton County residents to live their best lives full of health and vitality.
Southern Regional Medical Center

Southern Regional Medical Center is a licensed, 331-bed, non-profit, acute care hospital. Committed to compassionate care, Southern Regional has served Riverdale and Atlanta's Southern Crescent communities since 1971. The facility is owned by Prime Healthcare, an award-winning health system that owns and operates 45 hospitals in 14 states. Southern Regional offers a wide range of inpatient and outpatient services and has a medical staff that includes more than 300 physicians and clinicians who blend their passion for healing with advanced technology to offer the latest procedures and treatments.

The hospital, which serves the residents of Clayton County and the surrounding region, has been recognized on the state and national level for the quality of care provided. Southern Regional holds the distinction of being certified as an accredited Chest Pain Center and an Advanced Primary Stroke Center. A non-profit hospital, Southern Regional Medical Center employs approximately 1,200 clinical and non-clinical staff members who are focused on providing the highest quality of care in a friendly and welcoming environment.

Kaiser Permanente Southwood Comprehensive Medical Center

With 26 medical centers in Georgia, including a 113,000 square-foot facility in Jonesboro, Kaiser Permanente offers its more than 300,000 members convenient access to many services under one roof. The state-of-the-art, multi-specialty Southwood Comprehensive Medical Center in Jonesboro features a 24/7 Advanced Care Center for urgent medical needs in addition to primary and specialty care services. The Southwood Comprehensive Medical Center is also one of Kaiser Permanente's Diagnostic Centers of Excellence, offering mammography, ultrasound, general radiology and high-end imaging to members.