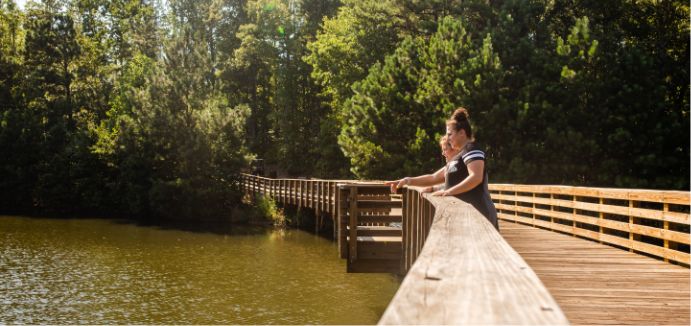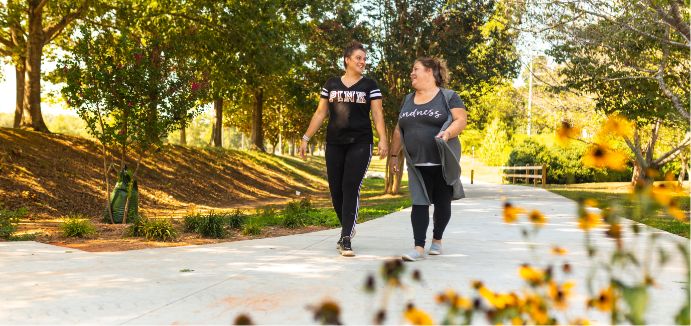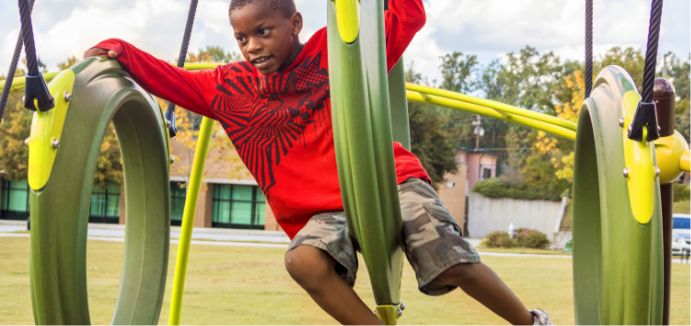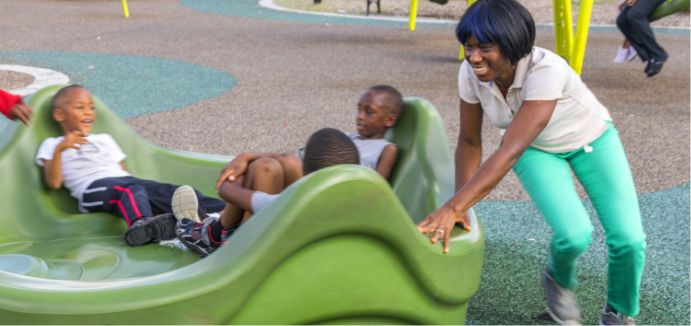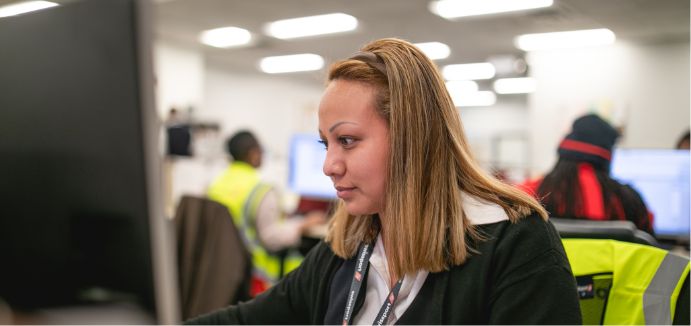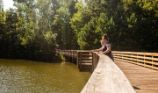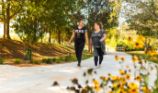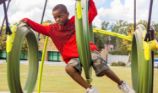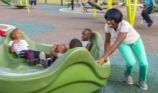 Residents of Clayton County enjoy acres of green space and recreation activities across numerous city and county parks. As one of the best locations for outdoor activities in the metro Atlanta area, Clayton County is a community that prides itself on experiencing the great outdoors.
Team sports and fitness and enrichment classes are available through the Clayton County Parks and Recreation Department, the City of College Park Recreation Department, Forest Park's Department of Recreation and Leisure Services, and the City of Riverdale Recreation Department, and through many private facilities, while the City of Morrow has a network of neighborhood parks that local families enjoy.
Golf

Lake Spivey Golf Club in Jonesboro offers a championship layout that includes 18 holes of fun, fair, and challenging golf. A balance of distance, contour, wooded roughs, and water presents an enjoyable golf course for all levels of play. The course is owned/managed by Green Valley Golf Group. Also in Jonesboro, Jonesboro Golf Driving Range provides a place to practice your swing from 50 practice tees.

Fishing

Clayton County Water Authority maintains several lakes as reservoirs and does a great job of managing these lakes as recreational fishing lakes. They provide facilities for launching boats as well as bank fishing, picnics, and family fun. J.W. Smith Reservoir is a 250-acre Clayton County water-supply lake with fish species that include bass, bream, crappie, and catfish. Shamrock-Blalock Reservoir and Area is open March through October for fishing, picnicking, and canoeing. Fish species include bass, bream, crappie, and catfish.

Season passes are sold at the entrance offices of Shamrock-Blalock Reservoir and J.W. Smith Reservoir during operating hours and are valid from March 1-October 31.

Newman Wetlands Center

As the focal point of the Clayton County Water Authority's community education efforts, the Melvin L Newman Wetlands Center educates the public on wetlands conservation and inspires community action for the health of our local watershed. Newman Wetlands Center features a learning center, picnic area, and trails. Since opening in 1995, Newman Wetlands Center has provided a safe, outdoor learning space for hundreds of thousands of people across metro Atlanta and an incredible wetland habitat for wildlife.

Clayton County Parks and Recreation Department (CCPRD)

Clayton County Parks and Recreation Department (CCPRD) provides the community with quality leisure activities in a safe and well-maintained park system that currently offers approximately 1,300 acres of land, 13+ miles of walking trails, 32 parks, 4 recreational facilities offering 35+ programs and activities, a nature preserve, and more than 40 athletic fields, 25 tennis courts, and 10 pickleball courts.

The Beach at International Park

Under renovation until 2021, International Park offers a swimming lake with water slides, water trampolines, and other play structures, 11 Olympic-size beach volleyball courts, 6.6 miles of hiking and biking trails, fully stocked fishing lake, picnic areas, 17 tennis courts, and an events complex. Upgrades are underway at International Park that include 2 additional miles of walking paths, a new beach area and amphitheater, and a new recreation center.

Reynolds Nature Preserve

Runners, joggers, and walkers enjoy Reynolds Nature Preserve in Morrow with its 146 acres of beautifully wooded land, springs, lakes, ponds, and 4.1 miles of loop paths. The Preserve is also the site of regular programs about the area's natural environment and wildlife that are ideal for family outings.

Aquatic Centers

CCPRD maintains two indoor aquatic centers, the 25 yard, 6-lane, 5-foot depth pool at the Virginia Burton Gray Recreation Center in Riverdale, and the Steve Lundquist Aquatic Center in Jonesboro which has a 50-meter by 25 yard competition pool with 3 one-meter diving boards, a moveable bulkhead that allows for up to 18 swimming lanes, and a separate 25-yard warm-up pool with 4 lap lanes and an ADA-accessible entry. The Steve Lundquist Aquatic Center hosts both the Tara Tarpons swim team and the Tara Dive Team. Two other county recreation facilities have outdoor pools for family use.

Trails

CCPRD is following its Clayton Connects Master Plan to create a 112-mile network of greenways and shared-use trails that will connect neighborhoods to schools, shopping, employment centers, and parks. Trailheads and segments are found in 5 county parks. There is also the Jesters Creek Trail which follows Jesters Creek from Tara Road to Mt. Zion Road.